We're a Locally Owned and Operated Plumbing Company in Mobile, Alabama
At Walley Plumbing Company LLC, in Mobile, AL, we have experienced plumbers who will offer "Good Old Fashioned Customer Satisfaction". Customer service is our priority. We have established a solid reputation as a trustworthy, professional and knowledgeable provider. We are a locally owned and operated plumbing company in Mobile. We know how valuable your time is and we strive to accommodate your needs in a timely manner.
As life-long residents of Mobile, we respect our community and surrounding areas as well as the people in it. We want to establish a business relationship with you that will last a lifetime. Give us the opportunity to prove our quality craftsmanship to you. Our job is to solve your plumbing needs. Be assured, Walley Plumbing Company LLC maintains the highest business standards and constantly strives to improve every aspect of its service to our community.
Walley plumbing in Mobile, Alabama is a proud member of the Alabama Home Builders Association.
Here's what you can expect from us:
• Fast, friendly service
• Affordable solutions from professional and experienced plumbers
• Quality work that lasts
But don't just take our word. Let us earn your business. If you have a plumbing problem in Mobile, Alabama, give us a call at 251-554-9221.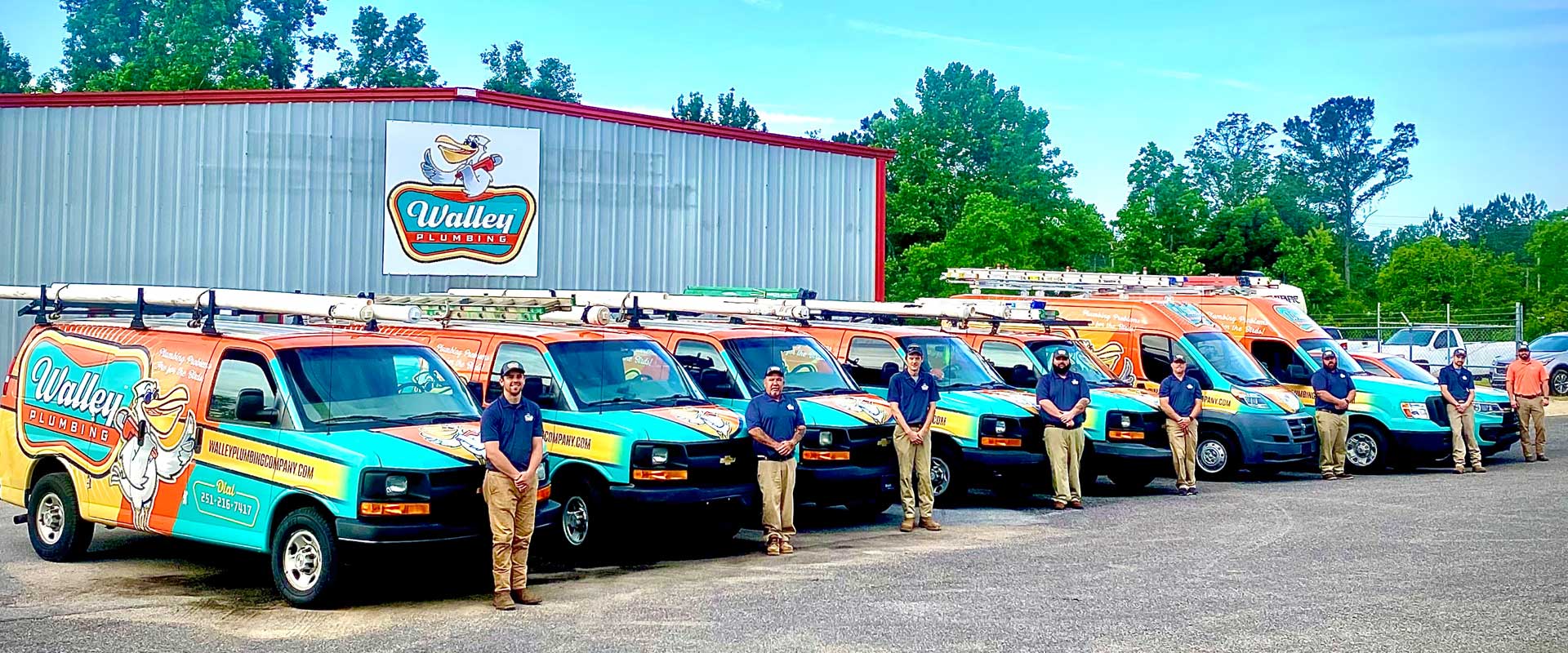 Call Now For Expert Plumbing Repair